At Hudson Paint Contracting, we have a proven reputation of helping bring your vision to reality for your home or business.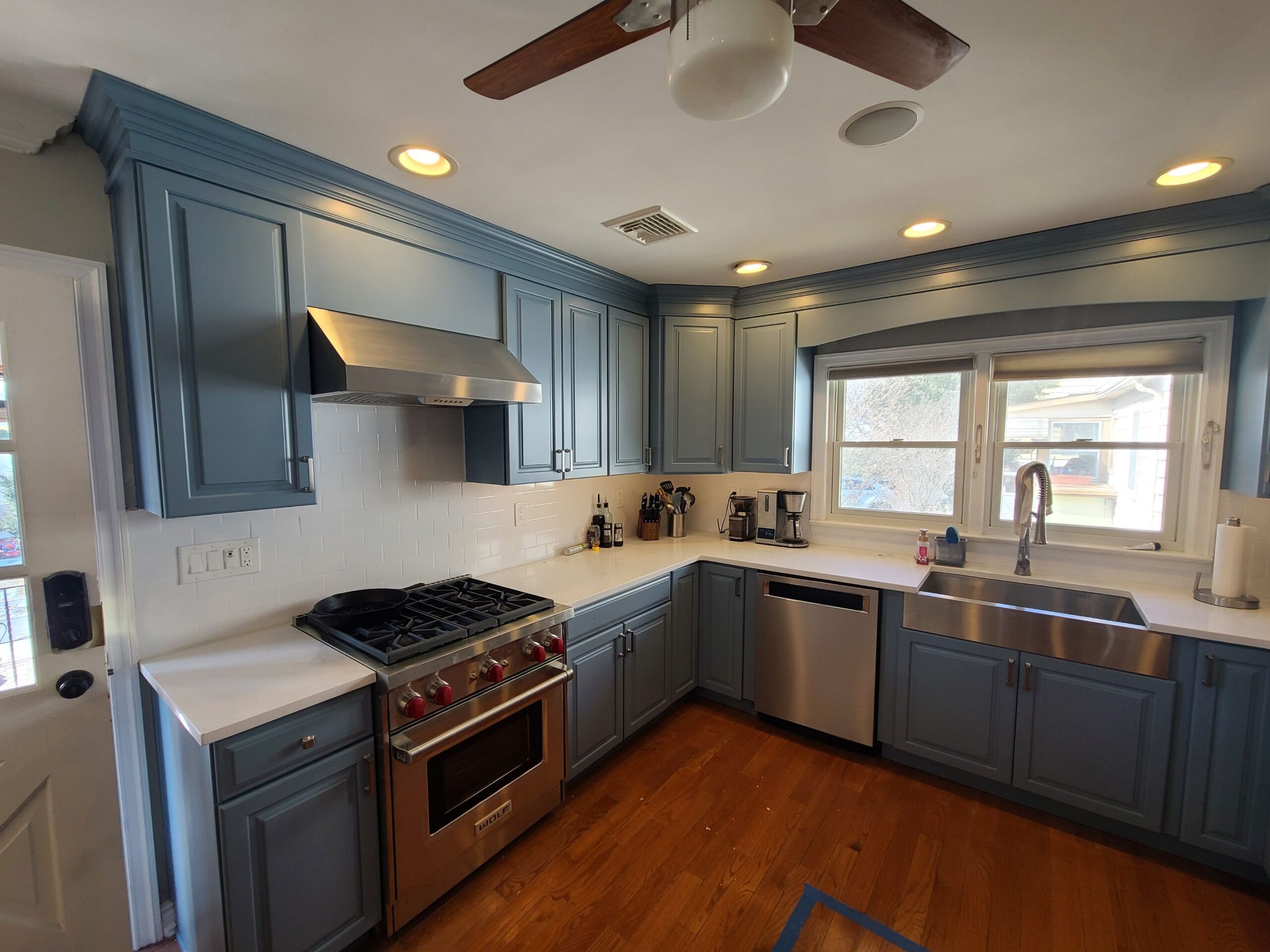 Award-Winning Paint Contractors
With over 27 years of experience, our team of professionals cater to the needs of people across Northern New Jersey, focusing primarily on the Hudson County, Essex County, Morris County, Bergen County, and Passaic County areas. Whether you own a home or business, we'll make sure to meet and exceed your expectations in every way. Our team goes above and beyond to ensure that you get the quality service you deserve. So, why wait? Get in touch with us to improve the look and feel of your home or business today.

Residential Painting
Elevate your home's aesthetic with our expert residential painting services, tailored to bring out its unique character and charm.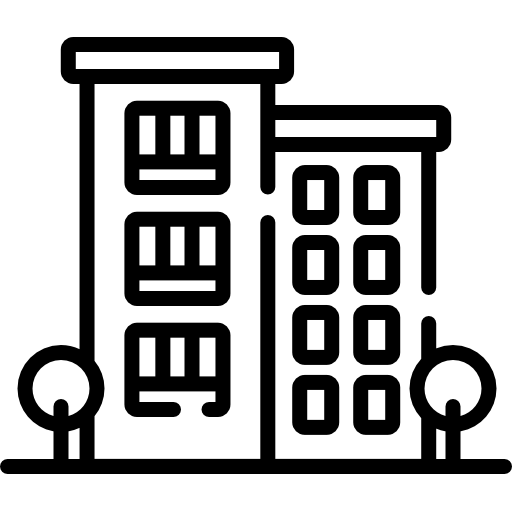 Commercial Painting
Enhance your business space with our professional commercial painting solutions, ensuring a lasting impression on clients and visitors.

Cabinet Refinishing and Repainting
Restore the beauty of your cabinets with our repair and refinishing services, breathing new life into your kitchen or bathroom spaces.

Deck Staining
Protect and enrich the color of your deck with our specialized staining services, making it a perfect outdoor retreat.

Refinishing Services
Restore and improve the look of worn or damaged furniture or materials with our refinishing services. Trust Hudson Paint Contracting to revitalize your surfaces and bring them back to life.

Power Washing / Soft Washing
Rejuvenate your property's exterior with our power washing and soft washing services, removing grime, dirt, and unwanted stains.
Ready to turn your vision into a reality?
At Hudson Paint Contracting, we strive to provide clients across Northern New Jersey with reliable services. We aim to provide the highest quality of craftsmanship coupled with exceptional customer service, integrity, and reliability. Our promise has always been to give our clients the gift of certainty and value—ensuring that customers have a stress-free and seamless property improvement experience. While times may have changed, Hudson Paint's dedication to quality remains the same. We go the extra mile to ensure 100% customer satisfaction. In fact, there's nothing more important to us than building long-lasting relationships with our clients.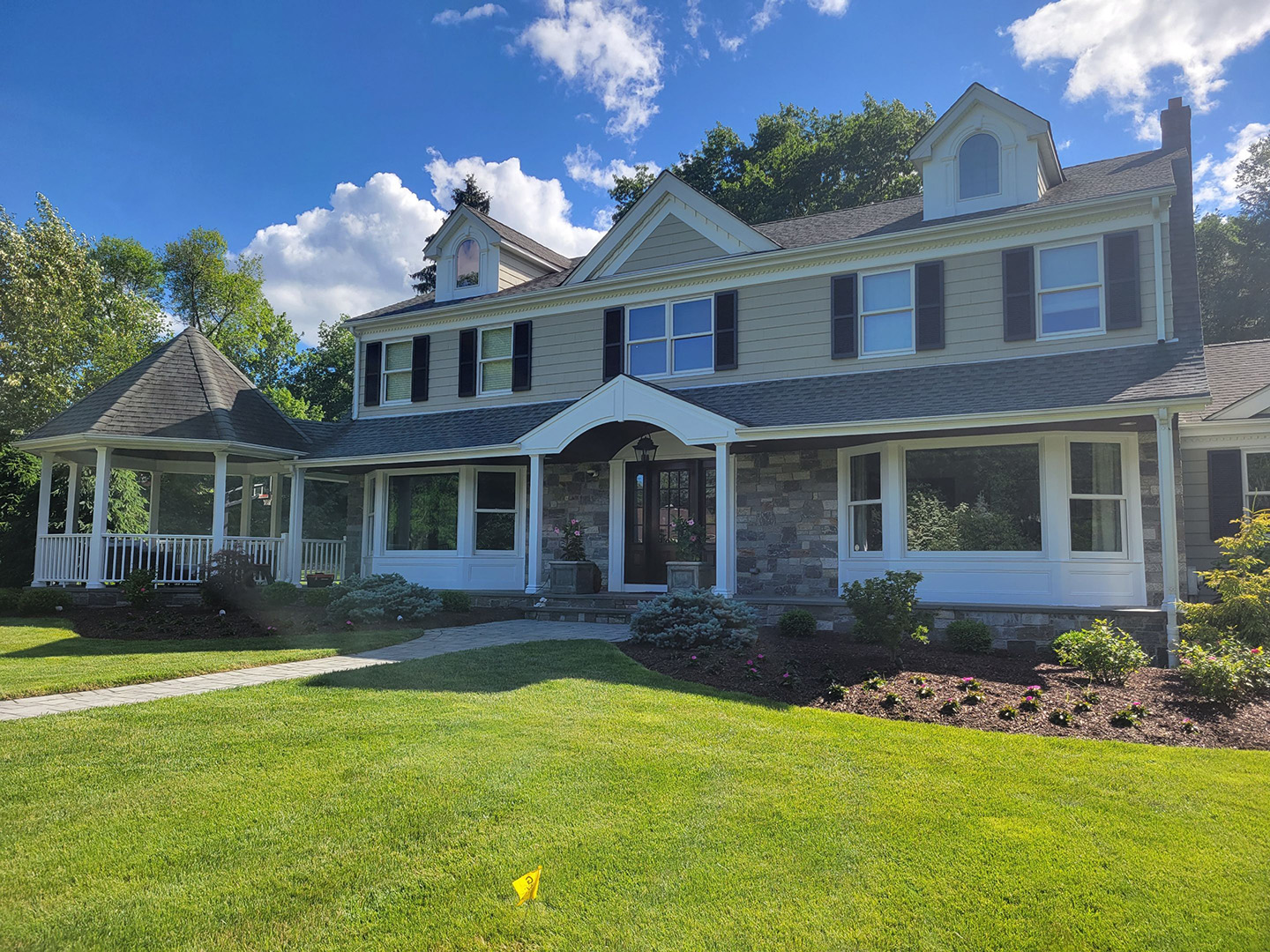 Hudson Paint Contracting did a fantastic job painting our kitchen cabinets white. Simone, Rick and the team brought invaluable expertise to the project and the outcome was flawless!
Love the team of Hudson painters ! Their professionalism and the quality of products that they used are perfect. They take care everything for you. The cleaning and leaving the room perfectly clean.
Hudson Paint did a PHENOMENAL job! We had our living room, foyer, bedroom, dining room and hallways recently painted and everything came out so beautiful! Simone was so easy to work with and so responsive! His team was on time every day and were so professional. Thank you so much! We can't wait to use your services again
Jamie Bartolacci
2023-10-09
Hudson Paint was amazing! We needed a few rooms in our new home painted and hey were able to work with us on a very short timeline to get it done before we moved in. Our daughter could not be happier with her pink room and I couldn't be happier with our crisp, white walls in the other rooms. Thanks Hudson Paint!
Recently needed to have 2 rooms painted pretty quickly. Simone snd the Hudson Painters crew came in on pretty short notice evaluated the project, had a great experience from the beginning. The quote was fair, everything from the color choices to paint choices and options were thoroughly discussed. The team was quick, courteous and couldn't have done a better job. We're super happy with the results and overall experience throughout. Would def recommend to anyone looking for a painter.
My husband and I recently purchased a home in Bergen County and wanted to get the interior painted before moving in. Simone and Rick were so knowledgeable in outlining the details of the project and helping us pick paint colors. The team did a fantastic job start to finish; the house was done in the timelines they expected, and they were so reasonably priced. We'll be using Hudson Paint for any future projects we have!
Hudson Paint completely transformed our kitchen and we love it! Very thorough in their explanation of the process. They were done in a timely manner and the process was painless for us. They were very clean and neat. We also had them paint our indoor railing and stairs. Very happy and definitely recommend!
My wife and I were in the market for a quality painting company to help redo some rooms in our house. I asked around my network and found out about Hudson Paint Contracting. Thank goodness I asked around because I struck gold. Simone at HPC was an absolute pleasure to work with. He came over, analyzed our projects and gave his expert opinion on how to proceed. Once we agreed up the job, he arranged his crew of pros to come in and get the jobs done. The crew was skilled, professional, and thorough. We are very happy with the great job Hudson Paint Contracting did to improve our house. I will certainly be recommending them as well as using them in the future. Nice clean lines, too!
Hudson Paint helped us to tie a bow on our remodel project!! Their attention to detail, professionalism, and thorough technique in finishing and painting, allowed us to complete our project and vision for our home. When you have paint contractors who touch and feel the walls before and after they do the job, you can see that they love what they do and take pride in the finished work. Communication with Simone from the start was great; Robert and his team were also great!!
*********** I'm adding additional stars for this company! I just had my kitchen cabinets painted and they look as if I had brand new cabinets installed! Ricky is the BEST at what he does and communicated with us throughout the whole project. He gave us step by step from start to finish, discussed products that he used and products he recommends to keep them looking brand new! I can go on and on about how great our experience was having Simone and Ricky transform my kitchen into exactly what I expected and more. I can't wait to have them back for other work that will be getting done in the next few weeks/months. These guys are amazing, price super reasonable and work impeccable!!! I don't think there is another company out there that can top them! If you're looking to have your home spruced up, you need to call HPC. Thank you guys for a beautiful job!!!!